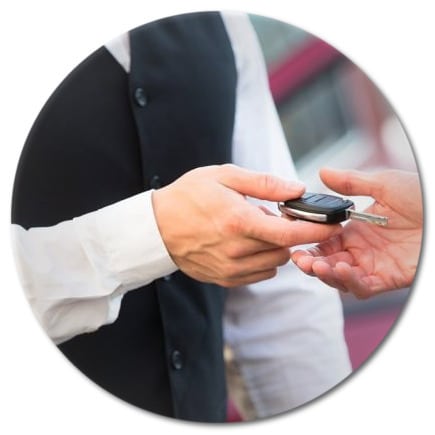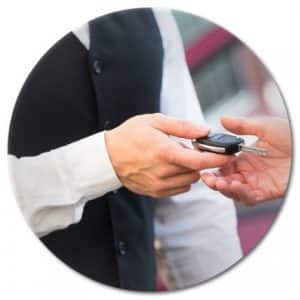 It is no mystery that there is a serious lack of safe parking throughout Los Angeles. Businesses can be unintentionally suffering due to the lack of adequate parking or the presence of a professional Santa Monica Valet Service. Stop turning away customers, clients or guests by not having a safe place for them to park their vehicles.
For years, Safe Valet Parking Santa Monica has been providing business owners, event planners and private citizens with the very best in valet service Santa Monica. Why would you chance losing business due to a lack of adequate parking? Simply put, you shouldn't.
Safe Valet Parking ensures your customers and clients have a hassle-free experience when visiting your establishment. Whether you own a restaurant, nightclubs, hotel, boutique, or spa, having professional Santa Monica valet parking to greet your guests can be the difference between increased revenue or lost business. Our Santa Monica Valet Parking Services pay for themselves. You'll never lose business again due to lack of parking. Don't consider valet an upgrade, consider it the only way to conduct business in LA.
Provide your potential hotel guests, customers and foodies with the conveniences they deserve. Safe Valet Parking outpaces the competitors in speed and reliability. Safe Valet Parking Santa Monica blends the latest computerized valet technology with world-class customer service to provide the most streamlined Santa Monica valet service available today.
#1 Santa Monica Valet Parking Company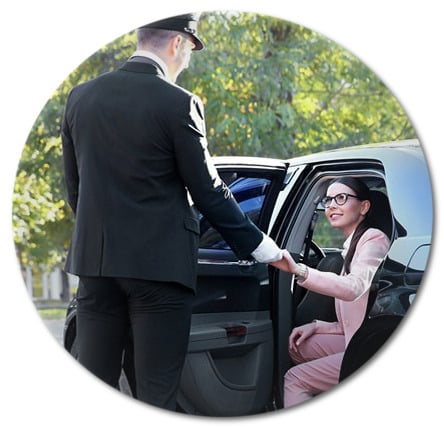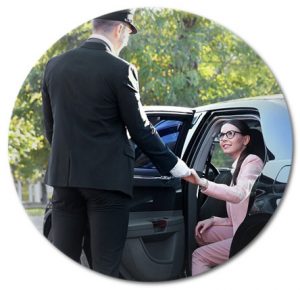 Safe Valet Parking Santa Monica is widely known for their dedication to efficiency, reliability and stellar customer service. Having professional Valet Services Santa Monica speaks volumes about your business and also makes for a great first impression. It says that you care about you customers. Contact one of our knowledgeable sales associates today to find out how Safe Valet Parking can help elevate your business and take the customer experience to the next level.
If you're throwing an event in Santa Monica, then valet parking is a necessity. Your guests deserve to feel welcomed from the moment they arrive. If you haven't already hired Santa Monica valets to represent you during your event, then we'd encourage you to consider the world class service that Safe Valet Santa Monica has to offer. Safe Valet Parking also can find secure parking spaces if your property or venue doesn't support the influx of guests. Leave the maneuvering up to us. We can make sure your guests have a safe, enjoyable time from the very first moment they arrive.
CONTACT SAFE VALET PARKING SANTA MONICA TODAY : (877) 557-3377
Increase Revenue with Professional Valet Services Santa Monica
How many times have you personally bypassed a business or decided to go elsewhere because there wasn't adequate parking? It happens all the time. This is especially true for hotels and restaurants. When customers approach your business, they should be concentrating on the experience, not a parking space. Safe Valet Santa Monica greets guests and reassures them that their car is in the best hands possible.
Never turn a guest or customer away again. Imagine that additional revenue and what it could do for your business or hotel? Safe Valet can help maximize your profit and
Santa Monica Valet Parking Services for Private Events and Red Carpets
With a widely publicized event being attended by many celebrities and business executives, some people may make plans to burglarize the vehicles attending an event. This is never a worry with our professional Santa Monica Valet Parking Services.
It can be also uncomfortable for some guests to leave an exotic vehicle unattended in an unfamiliar area.With Safe Valet Santa Monica, we take every step necessary to make sure that their vehicles and any belongings in them are fully protected. Our Santa Monica valets make a constant and consistent circuit through all of the vehicles at random times so that each vehicle has a level of attention paid to it in order to provide an increased level of security.
CONTACT SAFE VALET PARKING SANTA MONICA TODAY : (877) 557-3377
Is Safe Valet Parking Right For Your Business or Event?
No matter what kind of business owner you happen to be or what the size of your event is, Safe Valet Parking can handle any scale of traffic or size of crowd. We'd love to have a conversation with you about how Safe Valet Parking Santa Monica can effectively and affordably accommodate your customers, clients or guests. Contact us today to see how we can provide you with an effective valet solution for your business or event!
The beauty of Santa Monica shouldn't be spoiled by an ineffective valet parking solution for your business or event. Rather than over-promise and under-deliver, our Santa Monica Valet Service makes sure that you and your guests have a memorable, pleasurable time in this beautiful location.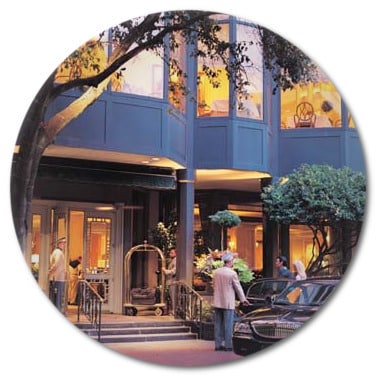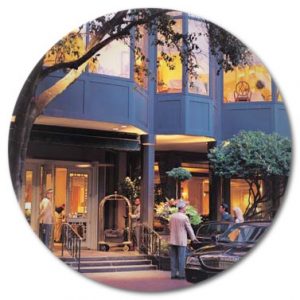 Any Event Can Benefit From Valet Parking – Parking is one of those components of an event that can become a nightmare for many event planners. Finding the right amount of parking spaces, making sure there is an adequate level of security, and making sure your guests are comfortable with your parking solutions takes up a lot of time and energy. Why worry about having to park a dozen cars at once in Santa Monica when you should be available to greet your guests? If you choose to turn to Safe Valet to plan out your parking needs for your event, big or small, we can free you up to plan out the fine details of your event instead of having to worry about parking.
What Valet Parking Package Is Right For You? – For small events, we recommend paying for our valet services in full so that your guests don't have to worry about the cost of parking at all. If you're planning a large event and need to park hundreds of vehicles, then it may make more sense to spread the cost of valet parking out per guest because it will be highly affordable, eliminate a cost from your event planning stage, and people will still be completely satisfied with the services we provide here at Safe Valet. Parking is the first impression your guests get of your event and we know it must be a stunning impression that gets left. We'll provide that for you.
Eliminate the Parking Worries Today with Safe Valet Parking Santa Monica – With the added level of security and service that valet parking can provide your event, we can provide you with an effective solution that will eliminate the worries you may have for your event's parking needs today. Contact us today to start the conversation about how we can help you throw an amazing event in beautiful Santa Monica that will keep your guest's vehicles safer and more secure than if they were parking on their own, all for an affordable, fair price.
At Safe Valet Parking, we take our profession seriously and it shows every time we greet a guest as they arrive or depart. Experience the difference today and schedule a consultation with Safe Valet Santa Monica.